Our Goal Is Complete
Customer Satisfaction
Call us Toll Free
800-789-3088
Best Printer Repair shop for all brands of Printers & Copiers
And have us come to your Location
Bring your Machine to our depot repair facility
Call and Request Van Service Pick Up & Delivery
Call Us and Schedule Ship in Repair
HP Authorized Service Center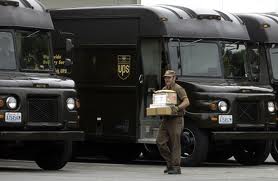 Advanced Business Systems accepts mailed in equipment nationwide.
Please call our dispatch center at 800-789-3088 to verify that your equipment is suitable for shipment to or from our repair shop. ABS shipping facilitators will assist with packing instructions if needed (proper packing and shipping procedures will assure safe transportation of your equipment).
Our HP authorized service center will give you a repair merchandise authorization number (RMA) to display on the shipping box. Repair payment methods can be discussed and arranged at this time. ABS accepts company checks, Visa, Master Card and Net 30. Upon receiving the unit for repair, an ABS Technician from our repair shop will contact you with an estimate. Our HP authorized service center usually take only 24-hours for ship in repair services.
Equipment will be returned to you from our repair shop via UPS or FedEx ground unless other arrangements are made. All repairs are warranted for a period of 90 days.
Note: Advanced Business Systems LLC is not responsible for shipping damage.
Please address all packages to: 
Advanced Business Systems LLC
3467 Quakerbridge Road
Hamilton, NJ 08619

Whether you are a Small Business or a Large Company, for any kind of printer issues our team is always ready to play the line upfront role for getting your printer repaired.
Call us now and put your mind at ease.
Just wanted to say that your repair shop is great on the response time in servicing our printer. Also your company is very efficient on finding out what the problem is and getting it fixed in a timely manor. I know now a days that everyone only calls with problems or complaints and no one ever hears anymore how great of a job a company is doing from their customers. Looking forward to continue to work with you in the future.
Thank you for the wonderful help your entire staff provided in upgrading and maintaining our computer system. We truly appreciate the personalized service and quick response to our needs. Your service has been nothing short of exceptional, and we look forward to many years of doing business together.

best regards,
I have been dealing with Advanced for about five years. Every time I call for printer support I am treated very professionally. If my problem requires an onsite visit the tech is on time and very knowledgeable about the product he is working on.




Leave us a note and we will get back to you for a free consultation