Our Printer & Copier Repair Services
Printer or Copier Repair Service Contract
Advanced Business Systems' Annual printer or copier repair and Maintenance Agreements take the guesswork out of printer maintenance and repair costs. For a low annual fee, we cover all copiers or printer repairs with its parts, no matter how many times the equipment breaks down while the contract is active. This coverage excludes consumables such as toner cartridges, drum kits, and transfer kits. With an Annual Maintenance Agreement, you protect your printer against breakdowns and minimize downtime, potentially saving your company thousands of dollars.
Our Annual Printer repairs and Maintenance Agreements simplify the process of maintenance and repair. We save you valuable time which would otherwise be wasted on waiting for quotes and approvals while your printer is stalled and work is delayed. Our printer repairs and maintenance contracts assure you that when you need us, we are ready to act. When you need maintenance and emergency printer or copier repair; one of our technicians responds to your call within four hours.
Preventative Printer repairs and Maintenance
As an added bonus, each service agreement includes two preventative maintenance calls per year, at which time printer equipment is thoroughly inspected, cleaned, lubricated, aligned and calibrated. With our comprehensive printer maintenance service contract, much of your uncertainty about printer reliability is taken away. Regular preventive maintenance dramatically reduces the amount of printer related downtime and reduces the number of overall printer failures each year. We provide a printer or copier repair and maintenance service for your printer within four hours by factory authorized technicians in New York, New Jersey, Pennsylvania, Delaware, and Maryland.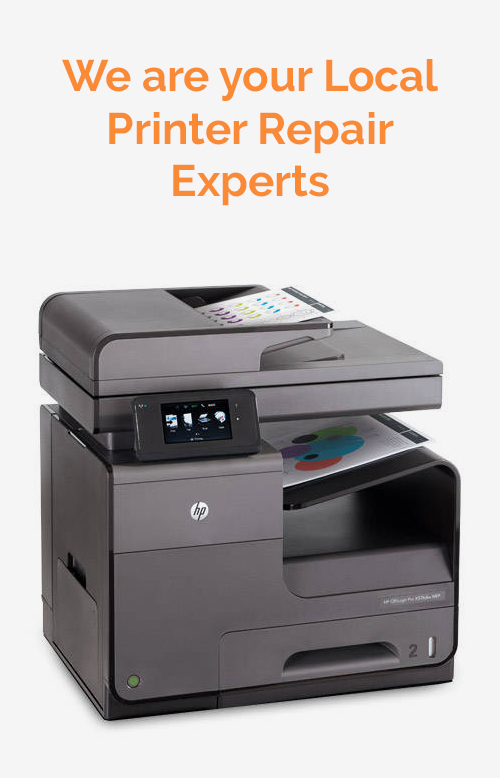 Our Printer Repairs and Maintenance Services
With our On-Site Service Contract, an Advanced Business Systems technician comes to you, no matter where you are. We will repair and maintain your printer and copier maintained right where you work, therefore allowing you the time you need to get on with your job. With our on-site service, there is no need to box up your printer; no need to send it out; no need to wait for printer repair and its return. On-site service saves you time and labor.
When we write an on-site service agreement, we encourage you to sign an annual contract. So, this allows you a priority response and includes two annual copier repair and maintenance visits. Whenever you search for printer repairs near me, remind these visits for on-site service within four hours of your call.
Along with an on-site contract, we offer Block Time. This is added value to your regular on-site service with no expiration date. It covers labor, and all repairs are done on-site. When you choose Block Time, you are selecting a top-of-the-line service with many advantages to you.

Whether you are a Small Business or a Large Company, for any kind of printer issues our team is always ready to play the line upfront role for getting your printer repaired.
Call us now and put your mind at ease.
If your business has several printers and other equipment in the same location, our On-Site Depot Service plan is the ideal one for you. This blended plan of on-site and depot service takes care of all your printer or copier repair and maintenance in a designated area of your business. An expert service technician performs needed services on all the equipment during one call.
Time and Material Service
Asked Advanced Business Systems, whenever you search for printer repairs near me! Our Time and Material Service Plan is designed for you to pay printer repairs and maintenance service charge for each service you receive. This type of service is available for both Depot and On-site service plans. All work is estimated and pre-authorized before any work is performed.
Contact our service professionals to discuss your printer or copier repair and equipment maintenance service options to get a same-day quote. With our expert service technicians and our outstanding culture of customer service, we deliver the best services with a service agreement that is right for you.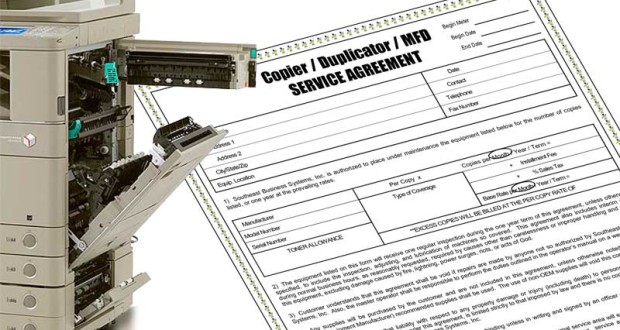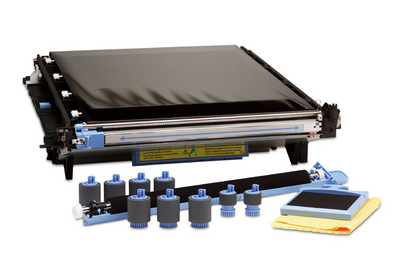 We perform printer repair service within 4 hours anywhere in New York City
800-789-3088
Just wanted to say that your company is great on the response time in servicing our printer. Also your company is very efficient on finding out what the problem is and getting it fixed in a timely manor. I know now a days that everyone only calls with problems or complaints and no one ever hears anymore how great of a job a company is doing from their customers. Looking forward to continue to work with you in the future.
Thank you for the wonderful help your entire staff provided in upgrading and maintaining our computer system. We truly appreciate the personalized service and quick response to our needs. Your service has been nothing short of exceptional, and we look forward to many years of doing business together.

best regards,
I have been dealing with Advanced for about five years. Every time I call for printer support I am treated very professionally. If my problem requires an onsite visit the tech is on time and very knowledgeable about the product he is working on.




Leave us a note and we will get back to you for a free consultation